So a few weeks ago I purchased myself a Nook for my birthday. I already have a Kindle Fire, but wanted something different as the USB power adapter is tweaked on it.
At first I wasn't sure if I would even use the Nook, but have found that I take it everywhere. I love the lite weight design of it and how comfortable it is to use. It has taken me a while to get use to the over all layout and learning the different functions of it. The one thing that I have not yet figured out is how to side load things on to it, but I have a friend who is going to show me how to do that, so I can install 3rd party software and downloaded books and movies on to it.
These Nooks come in different sizes, and the one that I got myself was the 16gb, and I got a 32gb micro SD card for added room. The other thing that I really liked about the Nook is that it supports Bluetooth, which is amazing to me. I have just recently learned the powers of Bluetooth and am obsessed with it. Up until now the only Bluetooth thing that I has was my Motorola H350 and H500 ear bugs.
The other thing that I love about the Nook is the battery life. I can play my games, access the web, and watch a movie all for about 4 hours before having to plug it in to charge. The quick charge feature is something else that I enjoy. Some of the things that I find annoying about the Nook is that its not really intuitive. Like most guys I dig something out of the box and I want to use it right then and there and well it takes a moment to do so (at least in my opinion).
It would have been nice to see a more powerful control panel and more customizable options, but for the average user its probably fine.
I recently bought a Bluetooth keyboard and mouse, and as soon as they come I am planning on rooting it and turning it into a fully functioning android tablet.
All in all this is a great little tablet/e-reader and is good for the price. I have to say that I do like it better than my Kindle Fire because of the weight, but in terms or being able to fully customize it without some geek knowledge on a scale of 1-10 I give it a 4.
If you plan on watching movies or streaming on this, its really amazing for that, however the 2 built in speakers leave something to be desired, as their sound range isnt that great with Netflix and other videos I've streamed. However, they seem to be amazing when running games and apps. Even with an external speaker hooked to it, I still have trouble listening to whats playing.
Specs
Super Light & Portable4
Weight: 11.1 oz (315 g)
Height: 7.65″ (194.4 mm)
Width: 5.00″ (127.1 mm)
Depth: 0.43″ (11.0 mm)
Brilliant HD Display
Looks incredible from every angle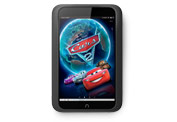 Displays 720p
Fully laminated screen with no air gaps reduces glare and provides extra-wide viewing angles
Spectacular High Resolution
1440 x 900 pixel resolution
243 PPI (pixels per inch)
Extra-long Battery Life1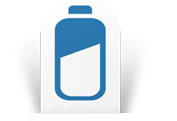 Up to 10.5 hours of reading
Up to 9 hours of video
Memory2
Store books, magazines, movies, apps & more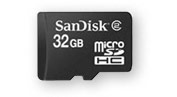 NOOK HD 8GB: 8GB total memory of which approximately 5GB is available to store user content.
NOOK HD 16GB: 16GB total memory of which approximately 13GB is available to store user content.
Add microSD™ memory card (purchased separately)
Built-in Wi-Fi
Connect wirelessly in seconds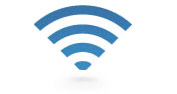 Wireless connectivity via Wi-Fi® (802.11b/g/n)
FREE Wi-Fi® in all Barnes & Noble stores
Connectors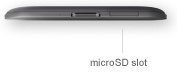 Universal 3.5 mm stereo headphone jack
30 Pin Port for charging and connecting to a computer (HDMI Compatible)*
Expandable microSD slot
Supported File Types5
Audio: MP4, M4A, 3GP, AAC, MP3, FLAC, WAV, OGG, AMR
Video: MP4, 3GP, WEBM
Gallery pictures: JPEG, GIF, PNG, BMP
Reader/Other: PDF, ePUB, DRP, ePIB, FOLIO, OFIP, CBZ, TXT, RTF, XLS, DOC, PPT, PPS, PPSX, DOCX, XLSX, PPTX, LOG, CSV, EML, ZIP
In the Box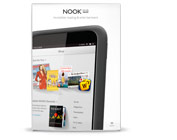 NOOK HD 8GB or 16GB
USB Cable
Quick Start Guide
Power Adapter
Rechargeable battery